All About You Dental Care – Dental Implants Geneva – 630-262-9696
Dental implants are among the most popular solutions to missing teeth. Typically made from titanium, implants are surgically placed by a dentist or oral surgeon directly into the jawbone to serve as a replacement for the root of the tooth.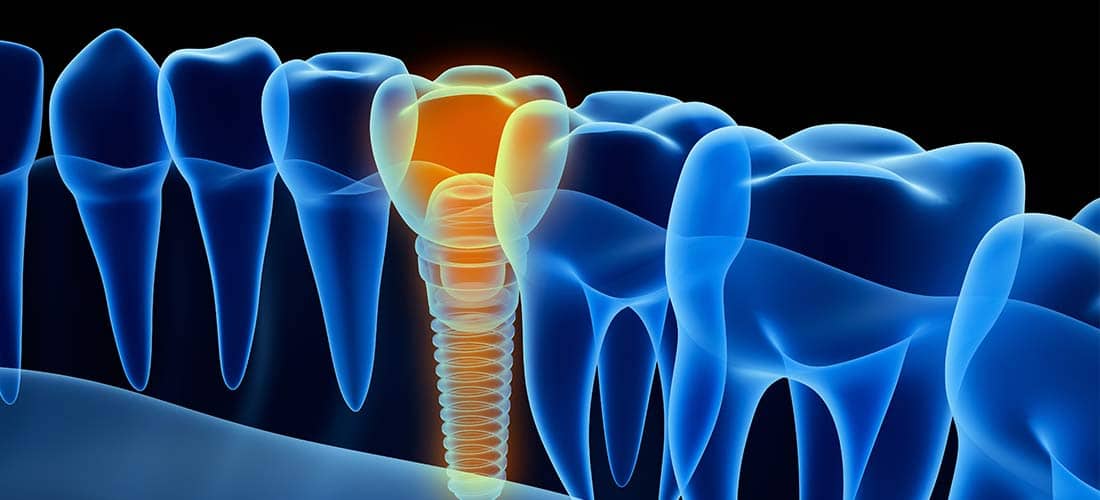 Dental Implants Geneva
The duration of a Dental Implants Geneva procedure depends on a few different issues: the patient's oral health, number of teeth involved, which teeth are to be replaced and whether a tooth extraction will be necessary before placing the implants. These matters will also determine the number of appointments that will be needed for the treatment period. For example, a single tooth implant can take one or two hours, including time for anesthesia and patient preparation.
As with most any type of surgery, there may be a degree of discomfort. Local anesthesia, intravenous or oral sedation can be used to minimize pain. The majority of patients report they were much more comfortable during the implant procedure than they had expected. Your doctor may also prescribe medications to help with any pain that may occur.
Before Dental Implants Geneva surgery, your dentist may supply provide you with some instructions to follow such as rinsing with an anti-bacterial mouthwash, or you may be prescribed antibiotics for a few days before the procedure as a precautionary measure.
Day of Dental Implants Geneva Surgery
Dental implants are typically performed in two stages, with the entire process taking anywhere from six to nine months. The first stage – the actual surgery – takes place at All About You Dental Care's facility with the patient under local anesthesia or IV sedation.
For the placement of the implants, your mouth will be numbed with local anesthesia. An incision is applied to the gums in the spot where the implant will be in order to access the bone tissue beneath. A specialized dental drill is then used to make a space for the Dental Implants Geneva in the bone tissue. The implant is then screwed into position with a handheld instrument or the implant drill. Once the dental implant is securely in position, a second component is screwed into the implant and remains there throughout the healing period. Lastly, the gums are closed across the implant. Over the following few months, the Dental Implants Geneva will become attached to the bone.
The second stage begins with the re-exposing of the implant. Another incision is made to the gums to expose the implant, and a small extension is put on the implant to make an impression. The impression is what our dental lab will use to fit your brand new dental crown.
Your dentist then begins a series of appointments in order to create your implant crown. Though some of these steps may vary from case to case, they generally include creating impressions of your teeth. From those impressions, our lab technicians make working models of your mouth that are mounted for correct alignment. Your dental crown is manufactured from these models.
The final step in receiving Dental Implants Geneva is the placement of your new dental crown. In some instances – based on which tooth or teeth are being restored – your dentist may try out the new dental crown before it's totally finished to verify the shape and fit.
After Surgery Discomfort
It is common for most patients to experience minor bruising and inflammation of the gum tissues. Usually, this discomfort is resolved with pain relief products such as ibuprofen or hydrocodone. In most cases, patients are able to return to work and their daily routines the following day.
Dental Implants Geneva Maintenance
New dental implants should be cared for and examined regularly. Take care to brush and floss the implant tooth as advised by your dentist, and attend checkup appointments every six months or more often if recommended.