WITH THE ONGOING war in Ukraine, inflation, rising gas prices and coronavirus dominating the airwaves and many of us are struggling with how we can help. All About You Dental Care felt like this is a great time for a roundup of the good news happening with our team and in our community.
News from Home: Our Team
During the coronavirus lock down, our office staff has only been able to participate in virtual continuing education courses. We were so excited to finally attend a live continuing ed course all together as a team.  Last week we all got to gather with other dental professionals to discuss how to provide better care for the patient.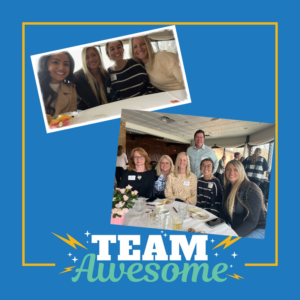 Here's What Makes the Fox Valley a Great Place to Be Right Now
Living and working here in the beautiful Fax Valley area is amazing.  Dr. Stephen Lavrisa celebrated our staff and spouses with a fun, team building event at TopGolf.  After 2 years of being unable to gather, it was such a pleasure to enjoy the fresh air with friends.  Our lovely Fox Valley has so much to offer from trails, rivers, shopping and fun. All About You Dental Care loves to get out and enjoy all that the area has to offer.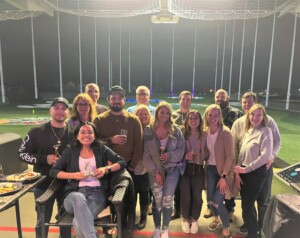 What About Your Good News?
We've shared our good news, but we'd love to hear about yours. Leave a comment below or tag us when you share any exciting updates; we want to keep up with all of the good things happening in our patients' lives even when we can't see you in person!
Wishing all our patients a wonderful day!