Congratulations to our New Patient Referral Program winner, Sally S.  Sally is our third quarter of 2018 winner.  Having received 4 entries for her 4 new patient referrals in that quarter, Sally had 4 chances to win.  The big prize for that quarter is $500.00 in Visa Gift Cards. Five hundred dollars for referring a patient to our office.  Next time it could be you.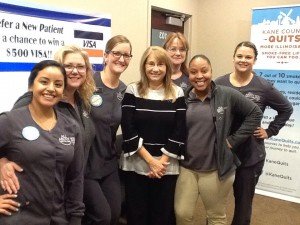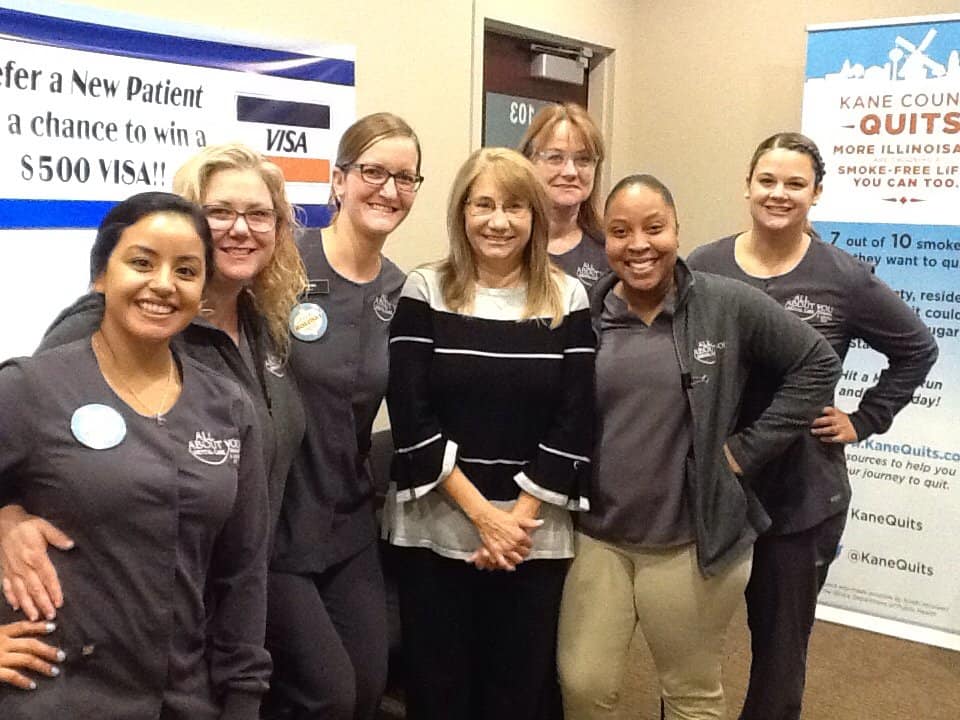 How are you entered into our quarterly raffle you ask? It is simple:
1. Be a patient in good standing 2. Refer a New Patient to our office 3. Have your name drawn in the raffle
In addition to winning the $500 Visa Gift card, Sally also received a $25 gift card of her choice to a variety of store and restaurants.  We automatically give you the $25 gift card on top of being entered into the big raffle.
What would you do with $500? Go shopping, pay some bills or possibly go on a trip? Imagine the possibilities.
Contact our office, All About You Dental Care, in Geneva, IL to schedule an appointment today! We are located directly behind the Geneva Commons, just north of Delnor Hospital.  You can call us at (630) 262-9696.