Wow…2016 has really started off quickly.  Our team at All About You Dental Care is very excited about everything 2016 has to offer.  We want to make 2016 start off right for our fantastic patients, so we have implemented another super New Patient Referral program prize, a $500 Visa!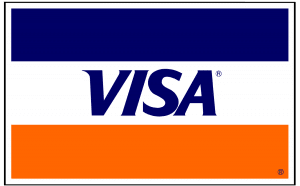 Every patient is eligible to be included in the random drawing for the $500 Visa on Monday, April 4th.  There are three simple things that need to be done to be included:
1. Refer All About You Dental Care to all of your friends, family neighbors and even any kind strangers asking for a dentist. Our office phone number is (630) 262-9696.
2. Make sure they let us know you referred them during their first appointment in our office.
3. You must be a current patient in good standing in our office.
It is that simple.  In fact, as a way of saying thank you for the referral we will also give you a $25 gift card of your choice from a variety of stores and restaurants in the community.
Remember this is unlimited.  You will receive one $25 gift card and one entry into the grand prize drawing for every referral.  Your immediate family members also count so let's not forget your spouse or your children.  We do love seeing patients of all ages from 1 to 101!